Bringing people together to make a collective vow
If you are planning for a year, sow rice; if you are planning for a decade, plant trees; if you are planning for a lifetime, educate people.
– Chinese Proverb
Quick Facts:
Scope: Experiential Branding / Strategy & Event Production
Client: The Concert Cousins Foundation in partnership with NTU Singapore.
Challenge:
Encourage guests to make a pledge not just financially but through good deeds and personal resolutions.
Event design and installation budget:10,000 Dollars
The Brief:
"Create an event that will help us raise pledges for local children's charities."
The Concert Cousins Foundation in 2010 engaged us to create an experience that will raise the amount of pledges made in previous years. They wanted anevent that would not only look pretty but conceptually interesting and get guest to participate to contribute to the evening. We decided to brand the event 'A Collective Vow' - to celebrate the possibilities that come when people work as a collective, and vow towards a common goal.
To facilitate the event, we started by crafting the guest's journey through words and actions. We looked at how they could participate in building something symbolic as they made their donations. From there, I put it through my event methodology to see how we could develop the event's infrastructure. Rather than just look at financial pledges, the creative team took the word pledge one step further and uncovered how guests could make resolutions tothemselves and to others.
We began the creative process by distilling the word PLEDGE into three stages. There is thestage of possibility, when we are aware of a situation that needs to be changed. A pledgeonly happens when we decide to do something about it and make possibility a reality. The final stage of a pledge is a commitment to ensure that reality sustains and flourishes.
"To our organization, a pledge is to make a commitment to a cause - it is to nurture, to take care of, to guide and grow a vision into fruition."
Making Possibility A Reality
Making Reality A Commitment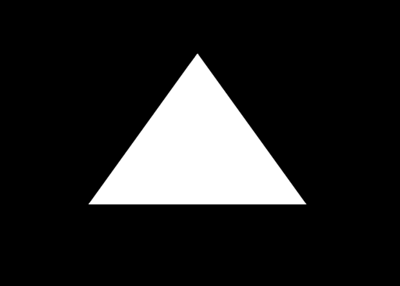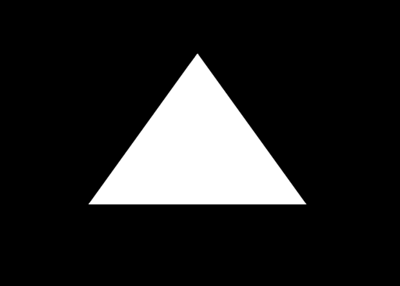 The process of Pledging transforms the cloud into a flower. The 'FlowerCloud' emblem also goes on to serve as the brand mark for the event and the fund-raising campaign.
Who is expected to attend this event?
1) Individuals who identify with larger society and its social causes, who are passionate about helping others, linked to religious or non-profit organizations.
2) Individuals who are patriotic, emotionally connected to their community,and want to give back to society.
3) Individuals who are from the higher income brackets of society, and treat this as partof their annual social calendar
.
4) Individuals with Corporate Social Responsibility, public image enhancement for goodwilland public relations. There will be individuals who will attend this event out of obligationand for business to business networking. How can we reach out to these peopletoo?
5) Friends who come together to raise money for charity.
What are the emotions we want the audience to feel?
1) Possessive - We want our guests to feel they have a part to play. We want guests to feel they own this event and it belongs to them. We want them to know they play an indispensable part in the charity.
2) Immersive - We want to create an immersive environment so that guests can feel at ease to enjoy the atmosphere of their fellow contributors.
3
) Participative - We want an element of participation to unfold during the event. How can guests take part in something beyond the generic toast?
4) Expressive - We want guests to feel they have a way to express themselves through writing, drawing, or speeches.
5) Cumulative - Can the event space flow in such a way that a full story is being told?
6) Anticipative - Can guests feel there is something to look forward to over the course of the evening or even after the event?
What are the symbols and props we can use to facilitate emotion?
1) A dominating structure, to anchor the entrance space is needed, to begin the narrative: Construct a greenhouse.
2) Plants are a great way for symbolism: Center the visual identity around a flower and a cloud.
3) Create mementos that guests can take back after the event to remind them of the night itself, and their contributions.
What transformation would we aim for post-event?
1) We want greater contributions than previous years, but we also want guests to talk about the charities. We want guests to feel that they had a very tangible part to play, and we want mementos to remind guests that there are always people in need, and that they should contribute their time and finances when ever they can.
2) We want guests to feel more committed to the charity and to the act of giving in general.
On the day itself, 160 gala guests walked through the Greenhouse into a magical garden of paper clouds and flowers.
Following cocktail, guests were ushered through the greenhouse
into the adjoining dining hall for the fund-raising dinner.
Detailing is used to create a magical atmosphere fused with wonder and excitement. In order for us to keep decor costs low, ensuring the bulk of the evening's proceeds go to charities and not decor,we enlisted the help of various architectural firms to donate used office paper. Over 10,000 sheets was used to construct the greenhouse.
The Results:
"Over 300 vows were made and pledges exceeding what we ever imagined came in because of this event."
Hoong An Wong - President, Concert Cousins Foundation
"This is truly an ingenious way to use recycled materials so that funds can be directed to where they need to be - the charities."
James Lee, Guest